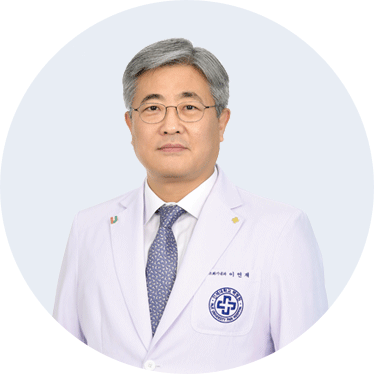 Welcome to the
HAEUNDAE PAIK HOSPITAL website.
President,
Lee Youn-Jae
Welcome! Thank you for visiting the homepage of Inje University Busan Paik Hospital.
Established in June 1979, Busan Paik Hospital, under its educational principle 'The Healing Art of Medicine and Humanity Save the World,' environmental protection, respect for life, and love for humanity, has long worked hard for developing local medical services based on constant growth with warm support from our customers. The patient-oriented Busan Paik Hospital focuses on providing the best service and work for performing premium medical treatment through continuous re-investment in new equipment and facilities. It also does its best to educate young future leaders in the Korean medical industry as well as to make considerable research achievements in various fields.


In the future, Busan Paik Hospital aims to become a hospital
that provides the best quality medical service,
that prioritizes medical convenience for patients and their families over anything,
that prepares for the future,
that give hopes to our faculty,
and that is kindest and contributes to its local community.
Further, Busan Paik Hospital promises to work harder to become a hospital leading Northeast Asia and beyond to the world and it will keep up with its efforts to play its role as a watchman for your health. I sincerely appreciate your kind support and interest in Busan Paik Hospital. Thank you.